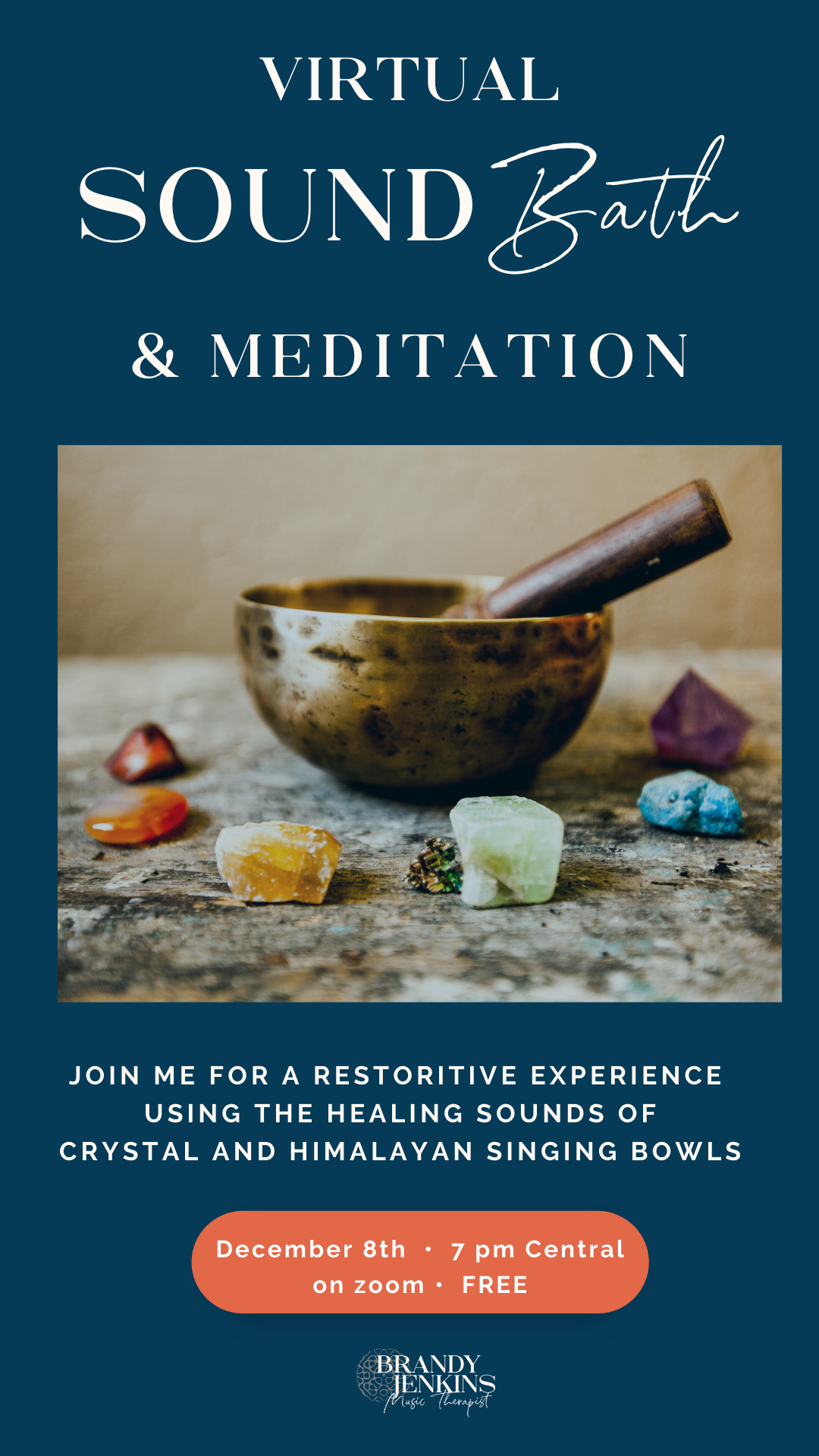 Gather for Rest, Relaxation, & Release
Take a break from "hustle & bustle" and reserve some time just for you. This is an excellent opportunity to destress and release some of the heaviness you have been carrying.
Join me Thursday, December 8th at 7 pm (Central Time) for a partially guided experience supporting deep rest & relaxation with the healing sounds of the crystal and Himalayan singing bowls.
What You need
A quiet place without interruptions

Earphones/buds or a quality external speaker

All the things that make you comfortable 🤗
A recording will be made available for all those who register ❤️. This event is free of charge. Come as you are (Nirvana reference intended).